CUPLC were narrowly beaten by a formidable Ohio State team and officially become the second best student powerlifting club in the world.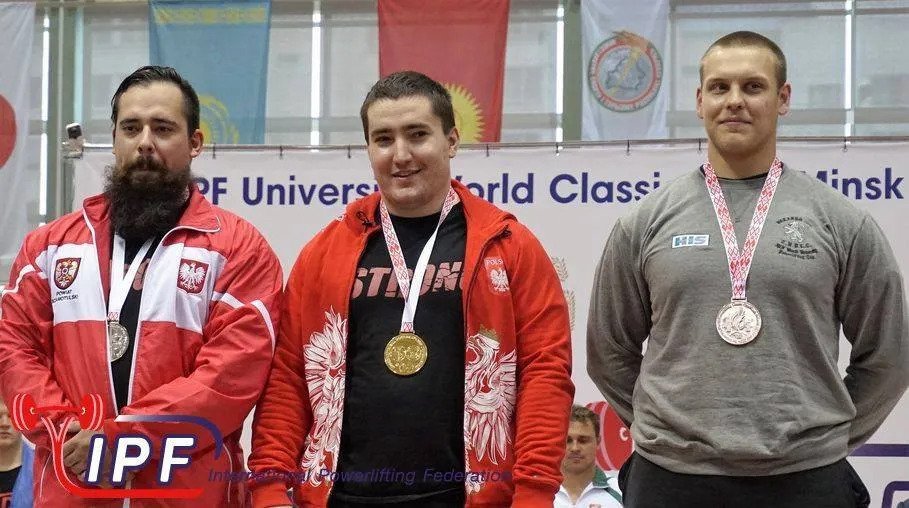 Our adventure behind the Iron-curtain began as the CUPLC troops started arriving in Belarus on Sunday the 10th of July. A storm was brewing in the Belarusian capital, and the CUPLC men wanted their share of the fun.
Admin-Nazi and confessed cat-lover Frank Sanders had done us proud: everyone had obtained their sacred Belarusian visas and the team stash was en route. Talk of the team was Jamu Zhao, who caused controversy with his 3-day pre-comp 100 kg weigh-in for the 83kg class. Baffled by the dual Belarusian currencies, he managed to spend $1 000,000 on his first meal in the country.
First up was Alex and Salman in the 74 kg class. Eyebrows were raised amongst the IPF dictators when Alex decided to squat both beltless and without SBDs, bringing shame and embarrassment upon the IPF, and ruling out IOC recognition of Powerlifting. Thanks a lot Alex.
Squats and bench went smoothly for both Sal and Alex, with Alex hitting PRs in both. For the podium it all came down to the deadlifts. Salman found himself locked into battle with his former Polish nemesis for the number 1 spot. He had to make his final deadlift of 260 kg to stand a chance of winning. Salman pulled 260 kg, and proceeded to flatten his coach, knocking over the medal table, the Belarusian models and almost starting a civil war. Next, it was Polish-guy who needed to pull 260 as well to knock Sal off the top. Unfortunately for him, he pulled sumo with hook grip, which gives you a 75% chance of dropping the bar at lock-out, which he did. Salman was crowned victor.
The next day, Jamu and yours-truly decided to take on the most competitive class in the competition: the 83s. Injured, food deprived, and in my case 5 kg under the class upper limit we kept our spirits high and pushed on. For Jamu, every waking moment was pain and even 9 minutes of lifting became a marathon. Spurring each other on we both managed to post totals, and I even managed to go 9 for 9. Success.
For the next day of lifting, we passed the baton to Matt and Jack in the 93s. Would Jack's crossfit training pay off? Would Matt's spine explode during the deadlifts? All were important questions which demanded an answer. Squats were unlucky for Matt, who easily stood up with 202.5 in his third attempt before getting distracted by the Belarusian woman's team and losing his balance. Jack's record time in Fran was rewarded with him bombing out on the bench with an opener of 130 kg. "I can hit it on one of my attempts" – Jack West, 2016
By the end of the week the heavyweights were eager to lift and had grown impatient and angry. Training had gone well for both Frank and Dave, who was juggling lifting with rugby training. Big numbers were expected. Frank 6 for 6 in the squat and bench and Dave hit 220 kg in the squat for a PR. Hungry for more, he attempted a huge PR deadlift of 245kg while simultaneously offending the Belarusians with his individually-toed shoes, which are apparently outlawed by the state. Trainers on, he almost smashed 245 kg on his third attempt before the bar got away from him. With Frank in contention for third place, the deadlifts were tense. The American coaches plotted, but so did Alex and I. The American needed to make his third deadlift to take third from Frank. He missed and the Americans threw their hats to the ground, furiously jumping up and down on them.
After a tactical dog-fight, third place was Frank's and CUPLC secured its place as second strongest men's team in the World.